Terms of Use
Terms of Use – Disclaimer
Skinny Bins Disposal Inc. Skinny Bins Disposal provides this website subject to the following terms and conditions, which may be updated by Skinny Bins Disposal from time-to-time without notice. Your use of this website constitutes acceptance of the following terms and conditions.
This website, its organization and design, and all information, images, artwork, text, video, audio, pictures and other materials on this website (together, "Content") are provided "as is". The Content is believed to be accurate when it was posted on this site. However, the Content may not be accurate, complete or current. Skinny Bins Disposal makes no representations or warranties of any kind, express or implied, as to the Content or the operation of this website.
The Content of the website is not legal advice. Do not use or otherwise rely upon any of the Content without seeking legal advice.
There is no client-corporate relationship between you and Skinny Bins Disposal until we are formally retained by you in writing. Until that time, any communications between you and Advance Equipment will not be privileged or confidential.
E-mail communications between you and Skinny Bins Disposal may not be secure. We suggest that you encrypt all e-mail to increase the security of your communications with us.
Skinny Bins Disposal and its partners, employees and representatives will not be liable to you or any other party for any damages of any kind including, without limitation, indirect, special, consequential or incidental damages, lost profits, business interruption or other damages arising directly or indirectly from your use of this website or the Content.
The Content and the copyright in the Content is owned by Skinny Bins Disposal. You may download information from the website for your personal, non-commercial viewing, but you may not otherwise copy, reproduce, republish, post, transmit, display, frame in another web page, perform, distribute, modify or create derivative works from the Content without our prior written approval.
Skinny Bins Disposal Inc., the Skinny Bins Disposal logo, and all other Skinny Bins Disposal trade-marks and trade names appearing on this website are owned by Skinny Bins Disposal. Unless otherwise indicated, all other trademarks appearing on this website are owned by third parties and are used by Skinny Bins Disposal under license.
Skinny Bins Disposal respects your personal privacy. You may use this website without providing any personal information about yourself to us. If we ask you to provide us with any personal information, we will tell you the purposes for which we intend to use that information. We will not collect, use, or disclose that information without your consent, and we will not use or disclose that information for any other purposes without your consent. Here you will find our  Privacy Statement.
The sites that are linked from this website are not under our control. Skinny Bins Disposal does not assume any responsibility or liability for any communications or materials available at those linked sites. All links are provided for your convenience only; they are not an endorsement or referral by Skinny Bins Disposal. If you wish to provide a link to our website from your website, you may only link to our home page at www.advancedfreezer.com. You may not use any Skinny Bins Disposal icons or logos on your website, without our express written consent, and you may not use the link to suggest that Skinny Bins Disposal sponsors, endorses, approves of, or is affiliated with, you or your website.
These terms and conditions, your access to and use of this website, and any claims made at law or in equity against Skinny Bins Disposal, its partners, employees, consultants and representatives, arising out of such access or use or otherwise, will be governed by and construed and interpreted in accordance with the applicable Canadian laws.
If there is any conflict between this agreement and any other agreement between you or your business and Skinny Bins Disposal, the latter agreements will prevail.
Skinny Bins Disposal may amend these terms and conditions at any time without notice. Accordingly, you should periodically revisit these terms and conditions to review the then current terms and conditions governing your use of this website. If any part of these terms and conditions is unlawful, void or unenforceable, then that part is severable and will not affect the validity and enforceability of the remaining terms and conditions.
Burnaby BC 

roll-off dumpster bin container 

rent 

Same Day Delivery  

  CALL US                                        

TEXT US                                      EMAIL US
    604-261-6198  Mon to Sat 9 to 5                              604-261-6198                                            

Burnaby Roll-Off Dumpster Mini Bin Rental
Fast, friendly service makes the decision to rent a roll off dumpster from us simple and easy.
Driveway and Alley Friendly
Commercial, Industrial, and Residential Dumpster Rental and Waste Removal
At Skinny Bins® we offer a huge selection for Burnaby's entire disposal needs. At Burnaby Skinny Bins® you will be sure to find whatever you are looking for. If you are looking for roll-off dumpster disposal bins, disposal bin, bins, bin rental, garbage bins, roll-off, mini bins, garbage bin rental, trash bins or mini bins.
Skinny Bins® Burnaby is the place to find a huge selection of roll-off dumpster disposal bins, disposal bins, disposal bin, bins, bin rental, garbage bins, roll-off, mini bins, garbage bin rental, trash bins or mini bins. As a client of ours, you will be assured of meeting all your dumpster, disposal bins, disposal bin, bins, bin rental, garbage bins, roll-off, mini bins, garbage bin rental, trash bins or mini bins needs.
So the next time you are looking for a roll-off dumpster disposal bins disposal bins, disposal bin, bins, bin rental, garbage bins, roll-off, mini bins, garbage bin rental, trash bins or mini bins in Burnaby call Burnaby Skinny Bins®.


FLAT RATE RENTAL - HASSLE FREE
most competitors will give you extra billing if you go over a weeks time.
NOT TO WORRY!
No added daily time rental fee
That's Right FREE!
Want more info on this unbelievable offer - just call 604-261-6198 Now
Burnaby BC Dumpster Mini Bin Rental from Skinny Bins® for trash disposal dumpster needs.
Burnaby is British Columbia's third largest city by population. Located next to Vancouver, Burnaby is a metro city like any other. While it is densely populated there is access to the SkyTrain to allow you to get where you want in the city. We have found construction and landscaping companies around Burnaby are in need of roll-off dumpster disposal bins disposal bins and we have helped to alleviate their disposal needs. By arranging a dumpster bin delivery in the morning, operations can continue as usual with full access to the bin. When the day is done or the bin is full you can simply call us and we will pick up the bin. This has saved many business time and money struggling across Burnaby to the dump. And if you are doing a home renovation or clean out yourself then a dumpster bin rental could be exactly what you need. We don't all have access to a pickup truck to haul our garbage! Let us help you get your job done faster and more efficiently.
For general construction debris or household demolition waste
New Construction
Remodelling
Commercial & residential cleanups
Re-roofing
Yard waste removal
One significant advantage of a Skinny Bins® dumpster is that it's small enough to be positioned in a relatively tight area and/or maneuvered into different areas on your property or site.
Our Skinny Bins® Burnaby roll-off dumpster bin container are also large for larger landscaping or construction site projects when dumpster space is important. Any construction site with larger amounts of rubbish such as demolition sites.
Our Skinny Bins® Burnaby roll-off dumpster bin containers can be parked in a driveway or alley due to our skinny bin sizing. You have enough room to get rid of furniture, couches, tables, chairs, recliners, sporting equipment and even the garage junk you stored forever. 
SkinnyBins®  roll-off dumpster bin containers fit in tight places in Burnaby, on your driveway, alley or almost anywhere you want!
We offer containers for both residents and contractors in a wide variety of sizes. You can keep our containers "within reason" as long as you need them. Whether you are a contractor or homeowner SkinnyBins® will have the disposal solution for you. We can provide roll-off dumpster bin containers in a wide range of sizes and configurations to fit any size load or loading area. Our trucks are able to get into the tightest locations in Burnaby.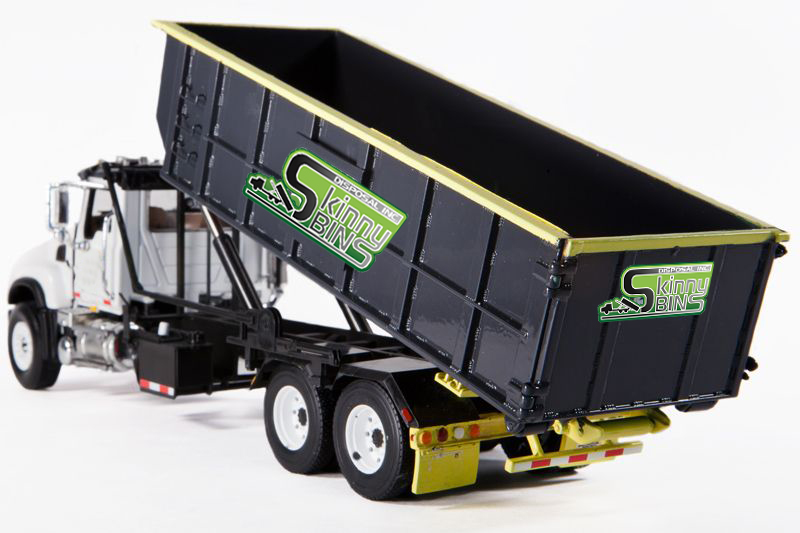 Fast service, free quotes, low rate

Insured - W.C.B

We offer same day pickup.
we call you back
QUICK QUOTE
almost instantly
9 am to 5 pm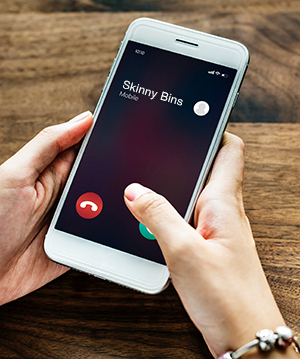 - Instant Quote -
CALL  


604-261-6198
speak directly to an owner or driver
* text a photo of job if possible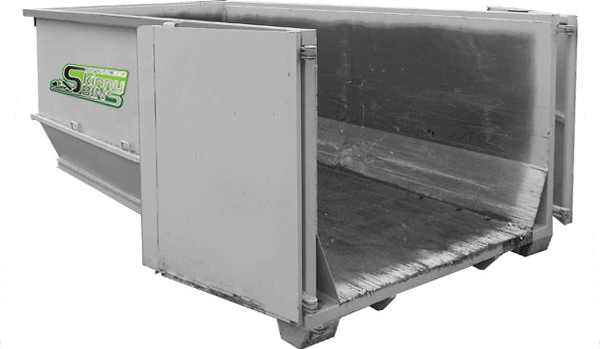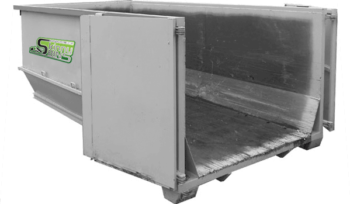 Makes it easier to load heavy and bulky items than tossing over the top of bin,
Residential and Commercial Dumpster Rentals Made Simple

Simple
Fast, friendly service with multiple bins for every project make dumpster rental from us simple and easy.
Easy quotation and ordering service
Flexible multiple sized dumpsters
A simple call for pickup
We can he;p you to select the right size dumpster for your project.

Sustainable
When you rent a dumpster, you can feel confident knowing your waste and recycling will be handled safely and responsibly.
State-of-the-art recycling technology
Safe, responsible landfill management
We put the planet first
We are committed to a high standard of safety and environmental responsibility, feel at ease about what happens after we pick up your dumpster.

Reliable
Our 30 years of experience with Dumpster Rentals means you can expect prompt delivery and removal of your dumpster.
Timely delivery and pick up
Dedicated customer service
We'll deliver your dumpster when you need it
Place it safely and precisely where you need it
Remove it without delay when you're done
How To Rent and Size a Dumpster Bin
It's easy, simple, and fast
Call to discuss bin size and location 
Estimating the volume of your debris is challenging, especially for household junk or construction debris. With our experience when you call, we can provide some help in picking the right size dumpster. Whatever your project, getting the size right is step one in having a good roll-off dumpster bin container rental experience.
Drywall Dumpster bin Rental,  Gypsum Recycling, Drywall Recycling Dumpster , Homeowner Dumpster, Recycle Greenboard, Wallboard Disposal, Plaster Recycling, Garbage Removal Dumpster bin Rental, Trash Disposal, Dumpster bin Rental, Junk Recycling, Refuse Recycling, Waste Disposal, Junk Removal, Trash Removal, Drywall Removal, Yard Projects, Concrete Removal, dumping of shingles, roofing shingle dumpster, demolition waste removal, Construction Projects, Renovation Projects, Commercial Construction, New Home Construction, Re-Roofing, Roll-off containers, Roll away dumpsters, Roll-off boxes, Debris boxes, Temporary containers, Bins, tubs or cans  Dumpster, Lumber Off Cuts & Wood, Roofing Materials, Residential Junk, Appliances & Metal, Renovations Debris, Attic Clean-Ups, Old Office Furniture, Construction Debris, Old Decking & Wood, Old Books & Boxes,Wooden Furniture, Couches & Chairs, reno Dumpster bin Rental



Dumpster Disposal Bin Rental
Often used for asphalt roofing or small demolitions and household materials.
BIN SIZES FOR EVERY PROJECT
Flooring or carpeting removal
Garage cleanout
Deck removal
Roofing shingles
Kitchen or bathroom renovation
Basement, attic, or garage cleanup
Can take on any larger construction jobs
Real estate clean up or renovation project
Construction sites and demolition sites

Yard or Renovation Project
The favourite choice for contractors, homeowners, and businesses.
Offloading junk when moving out/in
Shed or garage demolition
Inground swimming pool removal or demolition
Throwing out about a full-garage-worth of household trash
New construction of a smaller home, cottage, cabin, or barn
Yard waste removal
Whole-home cleanups: Foreclosures, hoarding situations, or estate cleanouts
Perfect all Types of Projects
You can take care of virtually any type of residential or small construction project, including:
Clutter removal—say goodbye to the garage, basement, and attic clutter
Downsizing before a move—use a 20-yard dumpster rental to get rid of furniture, carpet, boxes, clothes, appliances and more
Debris disposal, from remodelling your kitchen or bathroom to replacing siding, shingles, and roof tiles
Yard waste clean-up, such as removing trees or tree limbs, shrub clippings and other landscaping debris
Choosing a dumpster that's too small will be an expensive mistake!
Call and let us help you with your decision
If you have 15 yards of debris and you try to save a few dollars by trying to squeeze your debris into a 10-yard dumpster, it likely will result in you paying much more than necessary. You'll probably need a "switch out." That's when we have to deliver an empty roll-off dumpster at your location and haul away your full dumpster.
This ends up costing you exactly double your original 10-yard price. There's no discount for the 2nd dumpster.
Ordering a 20-yard container up front would've been much cheaper.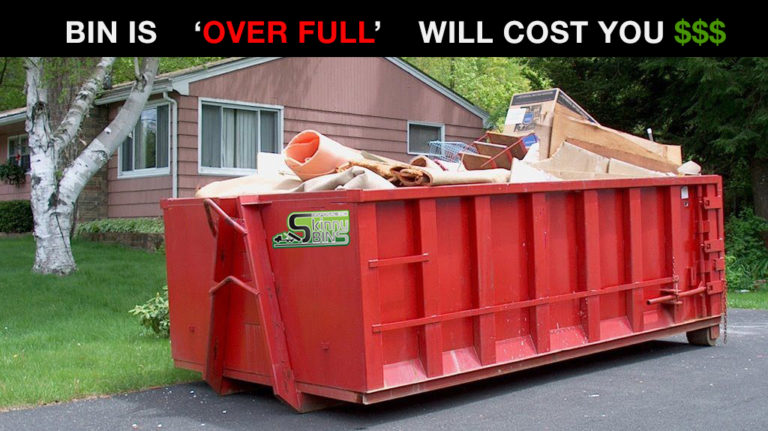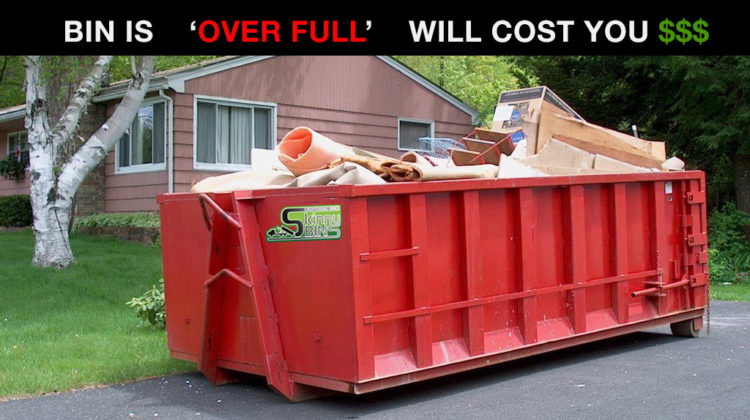 Don't overfill the dumpster!
Really DO NOT overfill, It Will Cost You Extra
Your debris must be level with or under the top of the container or you're headed for more hassle and cost.
It may be tempting to solve a "my dumpster is too small" problem by piling the debris high above the rim of the dumpster.
Big mistake!
We cannot legally haul your debris on the road with it piled over the top. It's a major road hazard. In most cases, the roll-off driver will leave and you'll be informed that the dumpster can't be picked up until you level it. You'll be charged a "trip charge" typically in that case. Other times, the driver may jump up and level your dumpster himself, by throwing out debris.
You'll probably be charged an "overfilling fee" and you'll have a pile of debris leftover that you still need to get rid of.