Same Day Delivery Rental 35 cubic yd. roll-off dumpster bin container




 

roll-off dumpster bin

popular for construction sites contractors and business owners
  CALL FOR QUOTE

604-261-6198  Mon to Sat 7 am - 7 pm

Roll-off Dumpster Bin Rentals Garbage Junk Disposal Waste bins

 Fast, friendly service makes the decision to rent a roll off dumpster from us simple and easy.
shingle bins, wood bins, yard waste dumpster bins, concrete bins, drywall bins, construction waste disposal bin, demolition bins, home junk cleanup
Commercial, Industrial, and Residential Dumpster Rental and Waste Removal
Fast, friendly service makes the decision to rent a roll off dumpster from us simple and easy.
approximate Dumpster Container Bin Size: 19' X 8.25' X 6.25'
Driveway and Alley Friendly
35 Cubic Yard Construction, Renovation, Roofing Dumpster Container bins
35 cubic yard containers hold double the material of a 20-yard bin. The 35-yard bin is a common size for construction projects.  They hold most materials except for dirt, concrete and other heavy items because simply put, there isn't a truck that is legal to carry one of these bins if it were full of dirt. Drywall if not wet can be put in container, we drywall weighs too much.
35 cubic yard disposal bin are often used for construction disposals bins, demolition waste, renovation waste, green waste, large junk removal projects, large rubbish removal projects, large trash removal projects, large tree trimmings & foliage, large estate clean-ups, large attic clean-ups, large home clean-ups, large shrubs & bush cleanup


FLAT RATE HASSLE FREE
* Weight Dumpster Fees do apply, rocks cost more than paper, we will clarify with a quote
Most competitors will charge daily extra billing if you go over a weeks time.
NOT TO WORRY WITH SKINNY BINS
No added daily time rental fee
That's Right FREE!
Want more info on this unbelievable offer
call 604-261-6198
For Larger general construction debris or household demolition waste, we recommend the 35-cubic yard roll-off dumpster bin container.
Our 35-cubic yard roll-off dumpster bin container can hold a lot of yards of waste. These are for larger landscaping or construction site projects when dumpster space is important. Any construction site with larger amounts of rubbish such as demolition sites.
Our 35-cubic yard roll-off dumpster bin containers can be parked in a driveway or alley due to our skinny bin sizing. You have enough room to get rid of furniture, couches, tables, chairs, recliners, sporting equipment and even the garage junk you stored forever. 
SkinnyBins®  roll-off dumpster bin containers fit in tight places, on your driveway, alley or almost anywhere you want!
We offer containers for both residents and contractors in a wide variety of sizes. You can keep our containers "within reason" as long as you need them. Whether you are a contractor or homeowner SkinnyBins® will have the disposal solution for you. We can provide roll-off dumpster bin containers in a wide range of sizes and configurations to fit any size load or loading area. Our trucks are able to get into the tightest locations.


Fast service, free quotes, low rate

Insured - W.C.B

We offer same day pickup.
Residential and Commercial Dumpster Rentals Made Simple

Simple
Fast, friendly service with multiple bins for every project make dumpster rental from us simple and easy.
Easy quotation and ordering service
Flexible multiple sized dumpsters
A simple call for pickup
We can he;p you to select the right size dumpster for your project.

Sustainable
When you rent a dumpster, you can feel confident knowing your waste and recycling will be handled safely and responsibly.
State-of-the-art recycling technology
Safe, responsible landfill management
We put the planet first
We are committed to a high standard of safety and environmental responsibility, feel at ease about what happens after we pick up your dumpster.

Reliable
Our 30 years of experience with Dumpster Rentals means you can expect prompt delivery and removal of your dumpster.
Timely delivery and pick up
Dedicated customer service
We'll deliver your dumpster when you need it
Place it safely and precisely where you need it
Remove it without delay when you're done
How To Rent and Size a Dumpster Bin
Call to discuss bin size and location
Estimating the volume of your debris is challenging, especially for household junk or construction debris. With our experience when you call, we can provide some help in picking the right size dumpster.
Whatever your project, getting the size right is step one in having a good roll-off dumpster bin container rental experience.
Drywall Dumpster bin Rental,  Gypsum Recycling, Drywall Recycling Dumpster , Homeowner Dumpster, Recycle Greenboard, Wallboard Disposal, Plaster Recycling, Garbage Removal Dumpster bin Rental, Trash Disposal, Dumpster bin Rental, Junk Recycling, Refuse Recycling, Waste Disposal, Junk Removal, Trash Removal, Drywall Removal, Yard Projects, Concrete Removal, dumping of shingles, roofing shingle dumpster, demolition waste removal, Construction Projects, Renovation Projects, Commercial Construction, New Home Construction, Re-Roofing, Roll-off containers, Roll away dumpsters, Roll-off boxes, Debris boxes, Temporary containers, Bins, tubs or cans  Dumpster, Lumber Off Cuts & Wood, Roofing Materials, Residential Junk, Appliances & Metal, Renovations Debris, Attic Clean-Ups, Old Office Furniture, Construction Debris, Old Decking & Wood, Old Books & Boxes,Wooden Furniture, Couches & Chairs, reno Dumpster bin Rental



35 Cubic Yard

Dumpster 

Bin Rental 

for 

RENOVATIONS
Often used for larger renovation jobs usually for contractors
demolition waste
renovation waste
green waste
large junk removal project
large rubbish removal projects
large trash removal projects
large tree trimmings & foliage
large estate clean-ups
large attic clean-ups
large home clean-ups
large shrubs & bushes

35 Cubic Yard NEW CONSTRUCTION Project
It's usually very cost-effective to rent the biggest dumpster for your job site based on waste generated, a larger dumpster saves you from having to rent a second, third, etc. dumpster, saving hundred dollars you'll save on disposal costs.
35 Cubic Yard Dumpsters are Perfect on larger Projects
Commercial dumpster rentals are needed during the building construction, roofing, recycling, and remodeling.

You may be tempted to order a smaller size dumpster to save costs. However, it is highly recommended to order the right size dumpster.

In fact, you should order a dumpster that is slightly larger than what you need. It ensures you do not have to order another dumpster if the debris volume increases a little bit more than expected.
Choosing a dumpster that's too small will be an expensive mistake!
Call and let us help you with your decision
If you have 35 yards of debris and you try to save a few dollars by trying to squeeze your debris into a 30-yard dumpster, it likely will result in you paying much more than necessary. You'll probably need a "switch out." That's when we have to deliver an empty roll-off dumpster at your location and haul away your full dumpster.
This ends up costing you exactly double your original 30-yard price. There's no discount for the 2nd dumpster.
Ordering a 40-yard container up front would've been much cheaper.
Skinnybins offers Walk-in In Loading

Honest & Reliable Vancouver Dumpster Bin Rental
Designed to Fit Vancouver Alleys and Narrow Spaces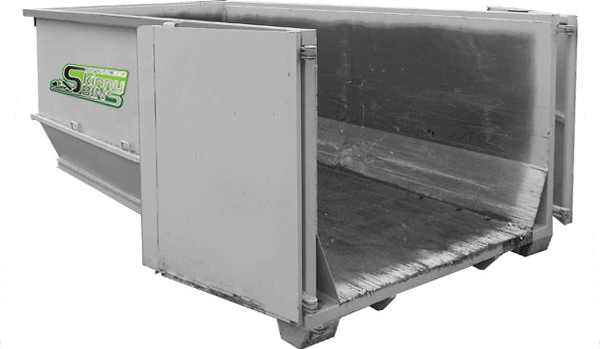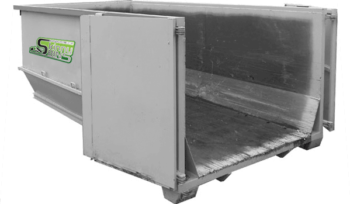 Makes it easier to load heavy and bulky items than tossing over the top of bin
We get it! You care about the environment - so do we!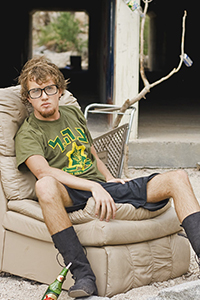 We understand
Every waste removal project is unique. We want feedback. This is not just about following waste recycling regulations.
It's about everyone being responsible!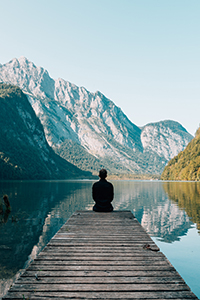 Protecting the environment
We try to recycle as much as possible.
We want like you to keep our communities free of debris, neat, and tidy.

LETS ALL: reuse - reduce - recycle & waste wisely!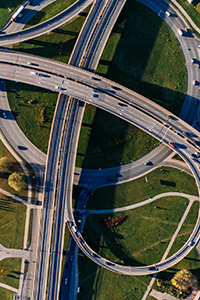 Meeting waste regulations
You can be certain that the site waste is disposed of in an environmentally friendly manner in accordance with city bylaws and local waste management regulations.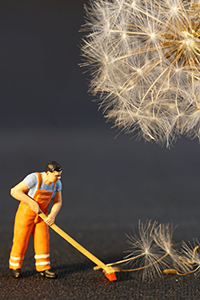 Cleaning the mess
We sweep the driveway after picking up a dumpster or a roll off-bin on your driveway. We leave your property clean and tidy. The mess goes home with us'.

Ready to get started?
Call Now Instant Quote: 604-261-6198
or EMAIL us today for a free quote!